I'm the only local company that I know of that I DOES NOT CHARGE by the child, or, "to add actitivities." You only pay for my length of time.

As any Character, you'll tell me any unlimited activity combination you want me to bring for unlimited kids.

Text me for a $50 deposit link at 1-510-495-5564. You don't have to know your exact activity priorities when you block your date and time to be safe. Most families finalize activities later after the RSVP count comes in. No rush. Saving a date/time matters more.



Most families end up choosing this plan: A Show (Magic, or PuppetStory, or "Frozen" Singalong), then Face Painting and/or Balloon Animals.

I love this classic plan. Gives kids a lot of choice. Works great for all genders and developmental stages. Integrates easily with the other things you need to "get done" at the party (like feeding kids and blowing out candles), and, because balloon dogs and painted faces sure make a place feel festive. That said, your choice! You can swap or skip activities to save you money (on my time).

The Executive Director of Children's Fairyland wrote an article about me in 2010 that said, "Of the scores of entertainers I've seen who capture and expound upon the imaginations of children, Kris is one of the best I've ever met."
Character acting: I always hope this is where I really shine. When you choose a character, I stay in character. I am that character. Little dreams are a big deal!
As Ariel, I wander to the food table and casually start brushing my hair with a fork.
As Cinderella, I ask casually ask the kids for advice about what they do when they lose a shoe.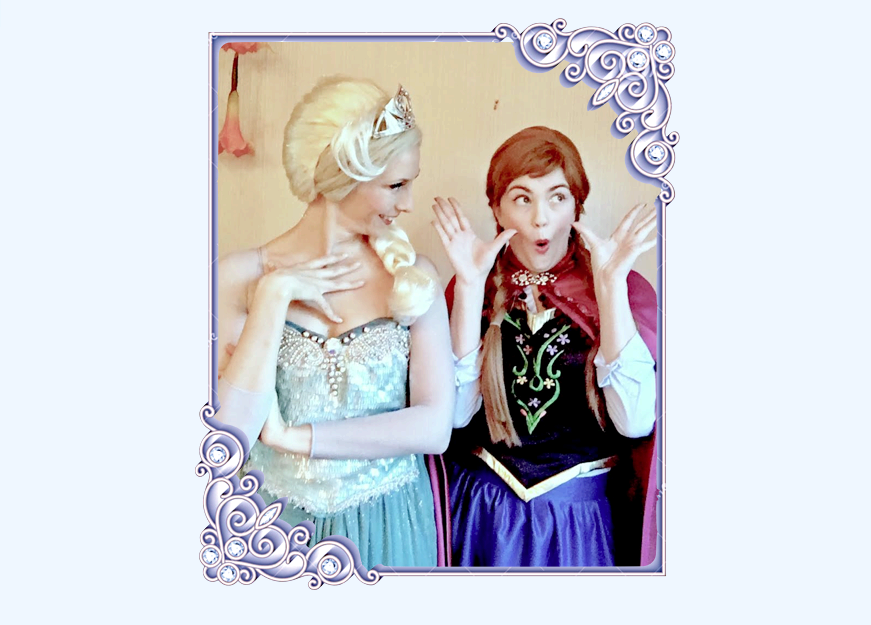 Text/Call Kris 1-510-495-5564


I suggest starting with the Singalong Frozen Show or Magic Show or Puppet Story because group shows build rapport with the kids fast!

The show is also the best chance to really make the birthday child feel special! Just please have a chair for me, the character, and a chair right next to mine for the birthday child, and let the guest children sit at our feet on the carpet (or on a blanket, under shade, if outdoors). Optional: A lot parents will decorate the wall behind us. That makes great photos!

To kids, I look fancy and fun, but ultimately, I'm still a stranger. The funny, interactive shows build trust fast. Of course it's up to you what we do first, but if you'd like my advice: Let's do the show first. If you're confused on activities, just ask for the link to make the deposit and I'll call you to plan something fun and realistic to do with my time with you.
When the 15-30 minute formal "show" part ends, I hope you'll see a huge rush to hug the character. That equals = Mission accomplished.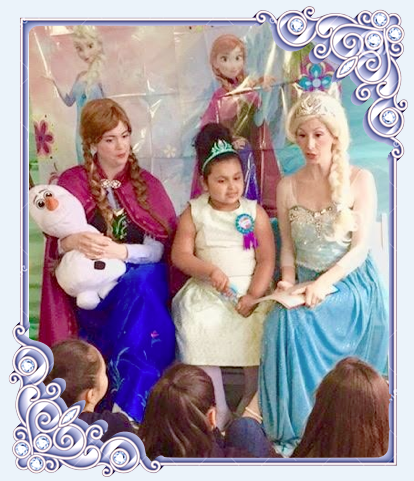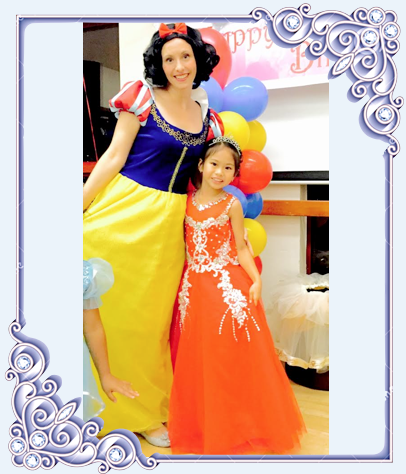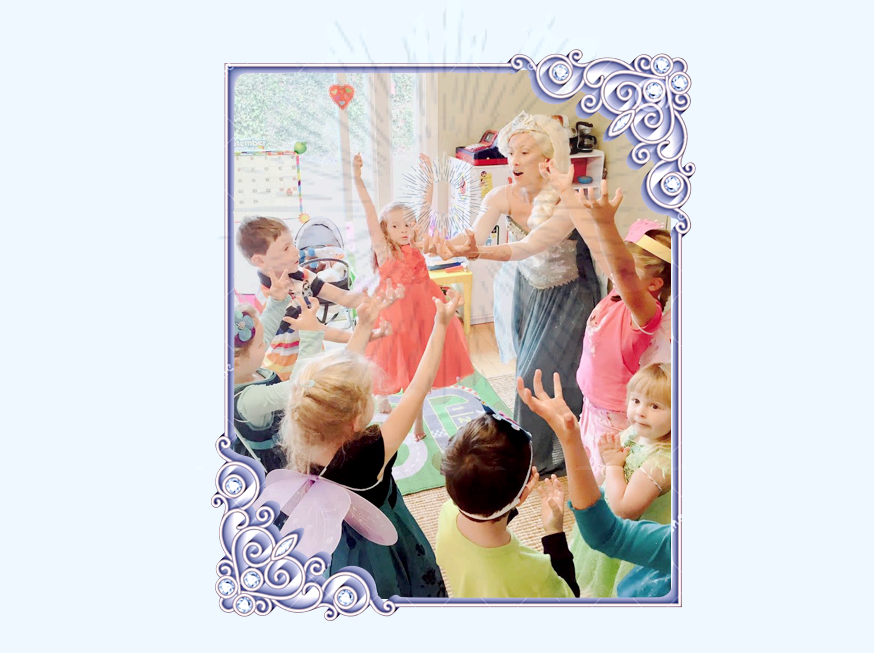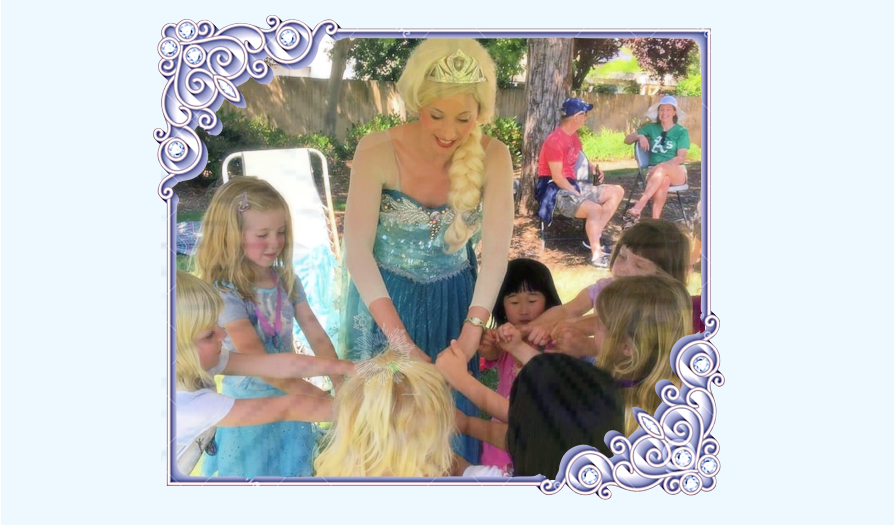 Ready to imagine your child FREAKING OUT with delight? Okay, that was not a very "princessy" way to describe it...but, kids are totally WILD for "Frozen" songs. Here's what I do. If you hire me alone, I can be Elsa or Anna, or you can book Double Character Special with both of us....

I bring my own sound system. We'll have the children holds hands in a circle (birthday child gets to hold the Elsa's hand!) and teach them dance moves and have a massive Sing-A-Long with the hits!! KIDS LOVE THIS. I REPEAT: KIDS LOVE THIS.

We learn to blast our powers during, "Let it Go." We learn a funny snowman dance to Olaf's song. Between songs I have tried-and-true funny storytelling/jokes about Elsa's life. The chlidren never want it to end. They would do it for hours with "Let it Go" on repeat if we let them, but after you get your adorable video, I promise, for the well-being of the dear adults who have heard the "Frozen" songs enough, we'll move on to more activites. But really. Singing "Let it Go"...WITH The Real Elsa?!?!? Yep. Happening. Check.
Text/Call Kris 1-510-495-5564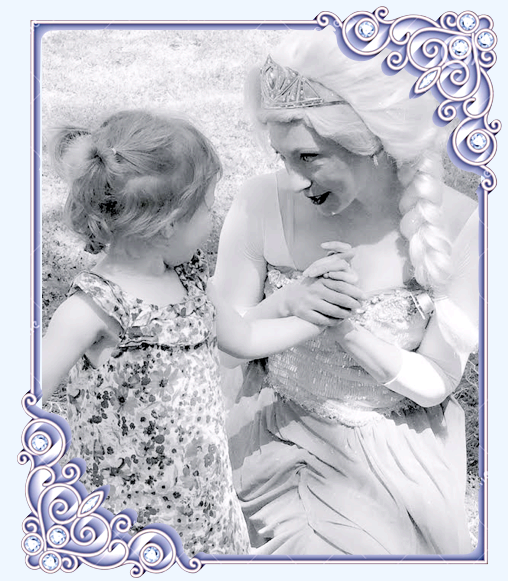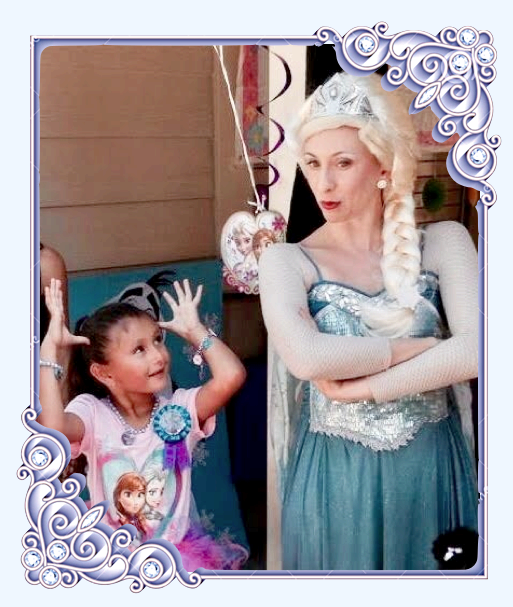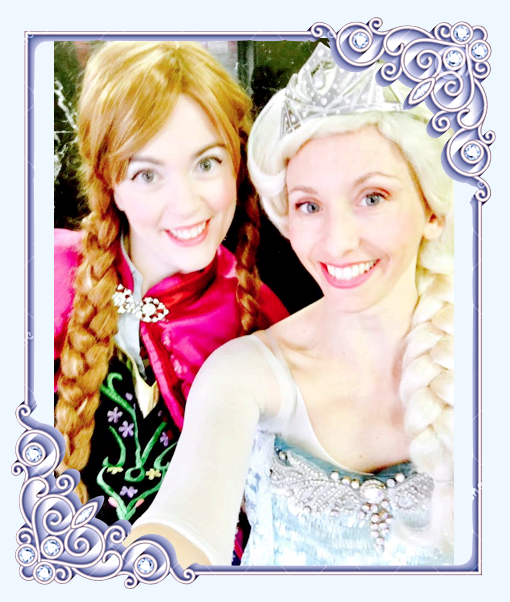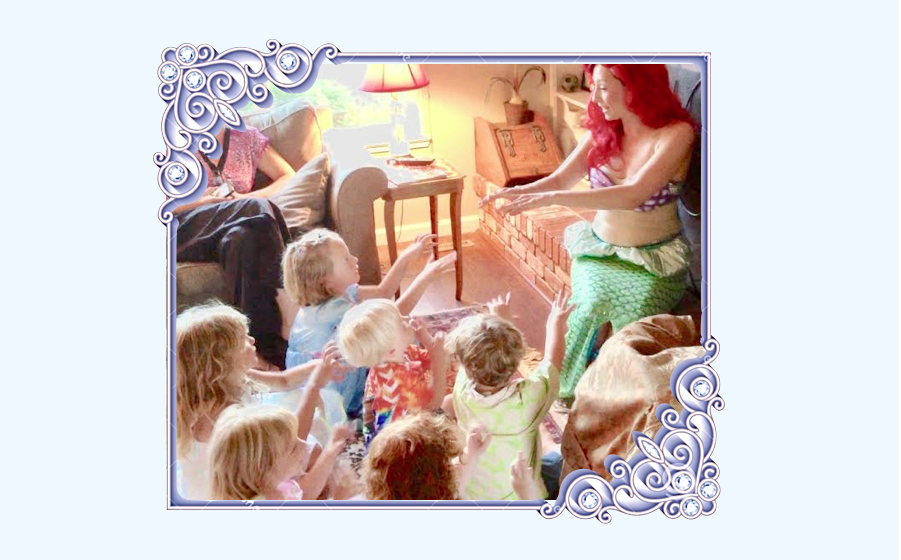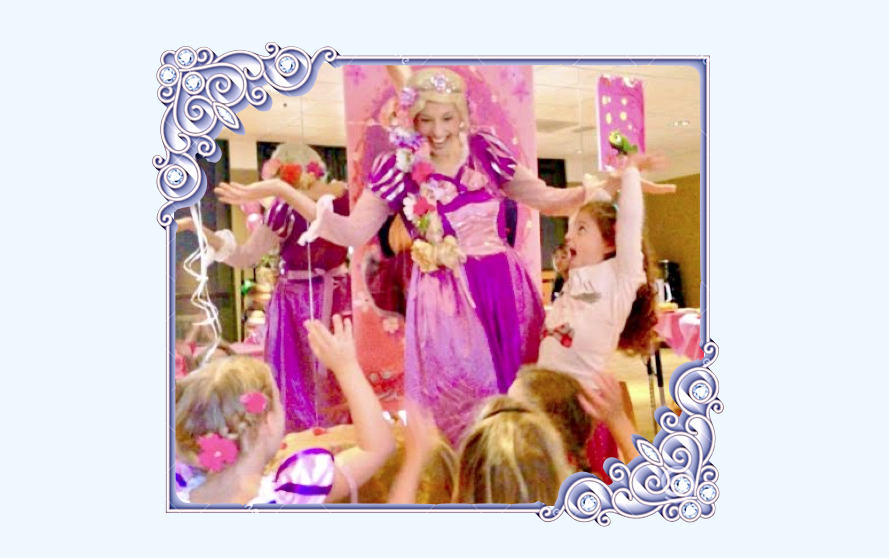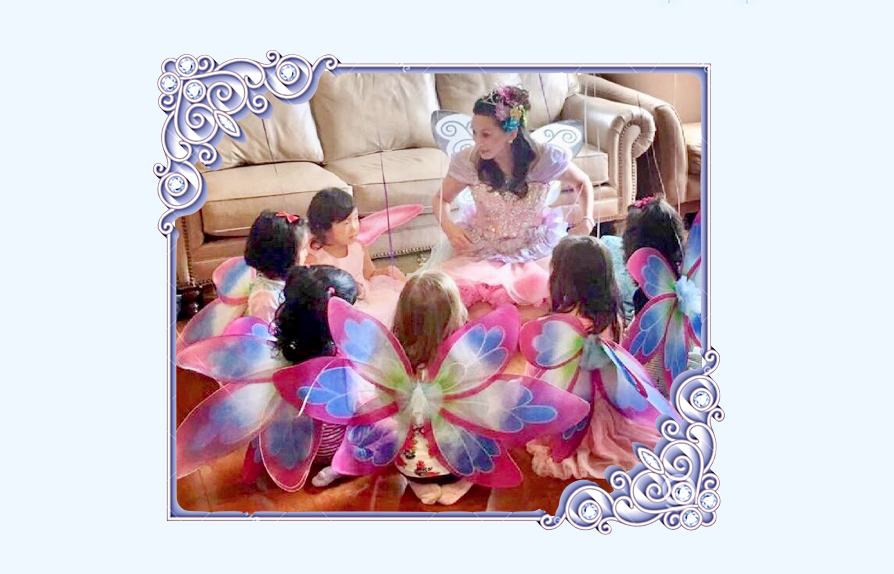 My Magic Show is for kids 3.5 years -11 years old it is most commonly about 15 minutes, but I can extend it up to 35 minutes, depending on kids' ages and level of focus.

The show is kid-oriented with things kids recognize. Sorry, you aren't able to hear the show on my YouTube videos. I had to protect my script which was getting swiped left and right. I take it as a compliment.
I can tell you this: our Magic Show helped me earn 4 Parent Awards. I'm also a member of the Society for Children's Book Writers and Illustrators and I wrote this show strategically to reach a huge age range of kids and still be funny for the adults to watch since kid have adorable reactions. You'll be surprised how young of children comprehend and LOVE magic tricks.
Magic is my favorite for 1st birthdays where the guests are usually mixed-ages of cousins and your coworkers' kiddos, since babies don't yet have the homogenous-aged little guests you'll have more often when kids are turning 5-8 years old.
The Magic Show gives you, the host/ess, a nice focus for the party, while you're stressed about everything else you can bank on, "Okay, at XYZ time, something organized will happen!"


Text/Call Kris 1-510-495-5564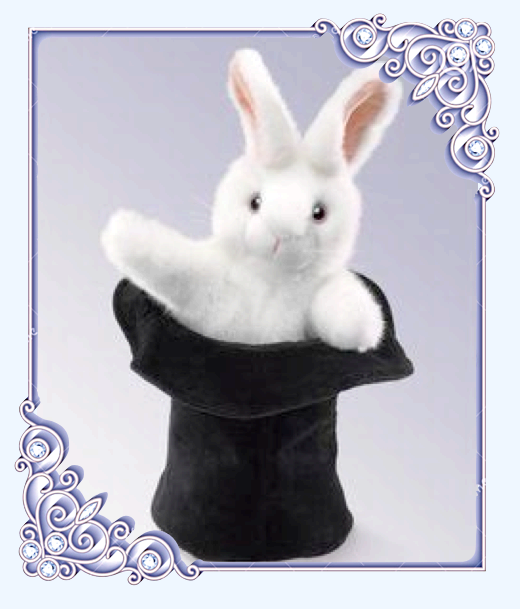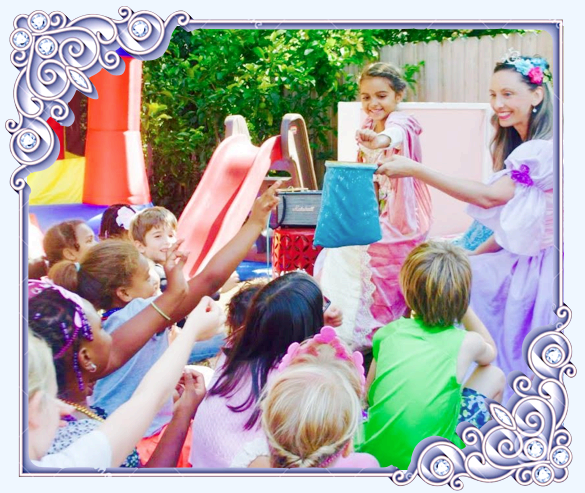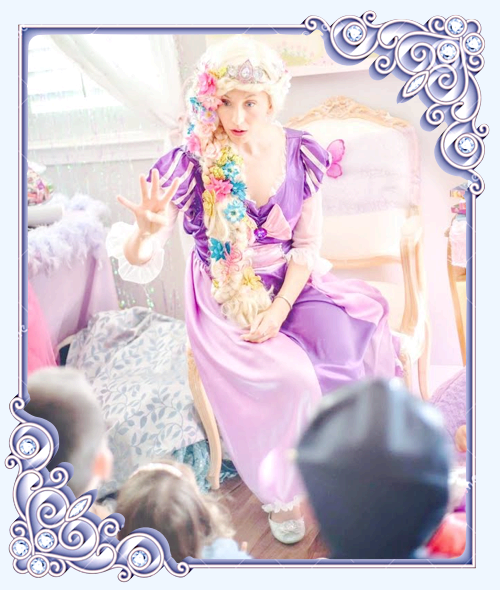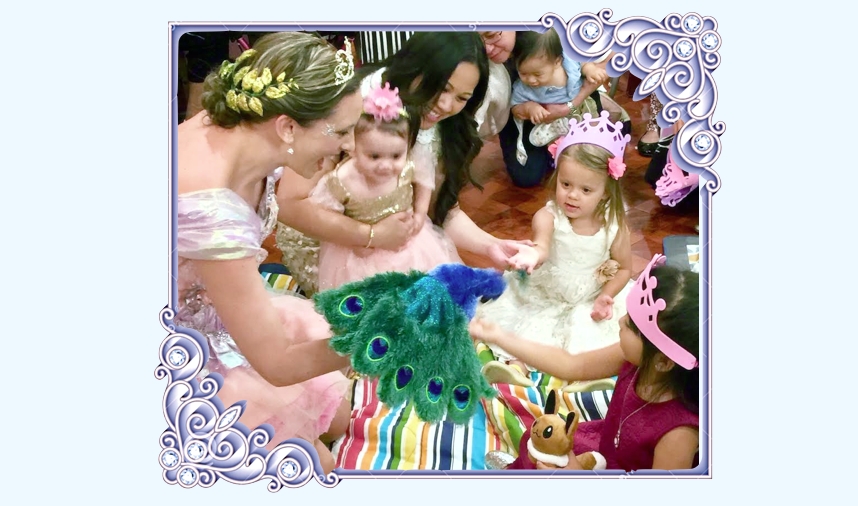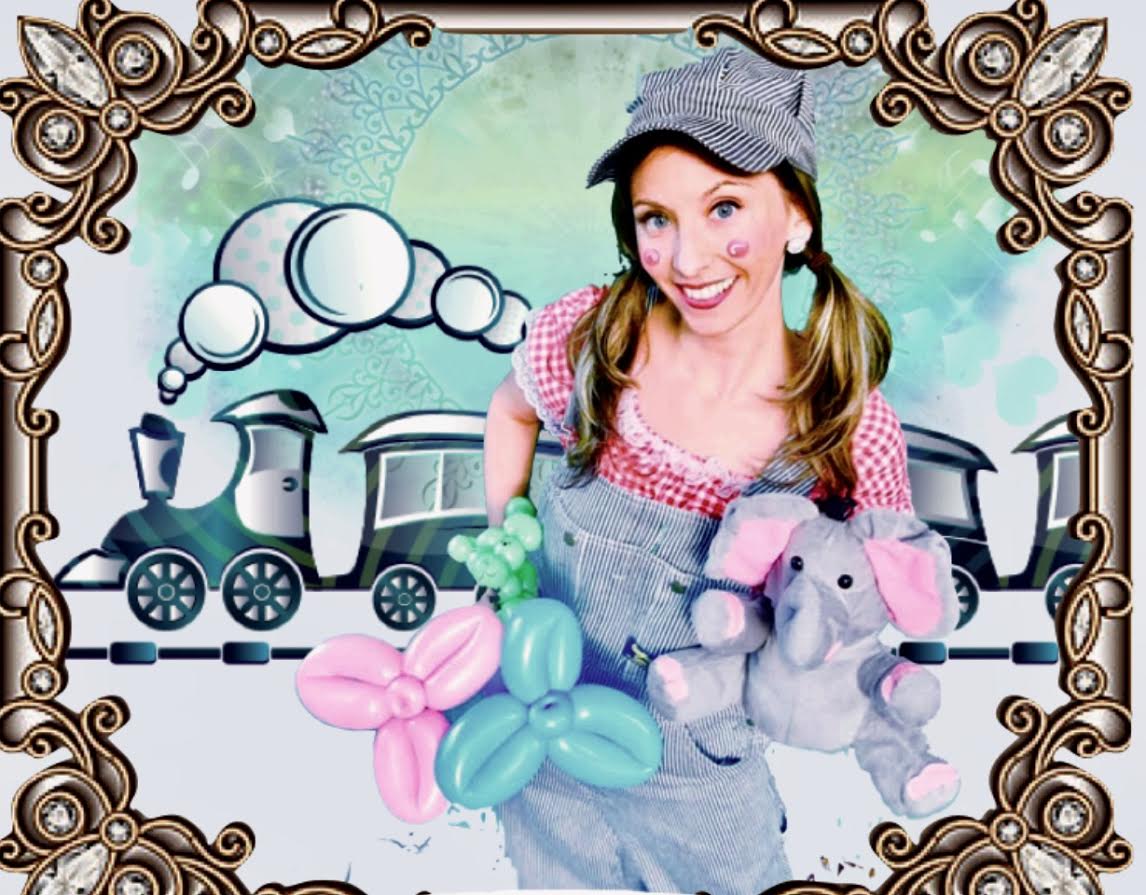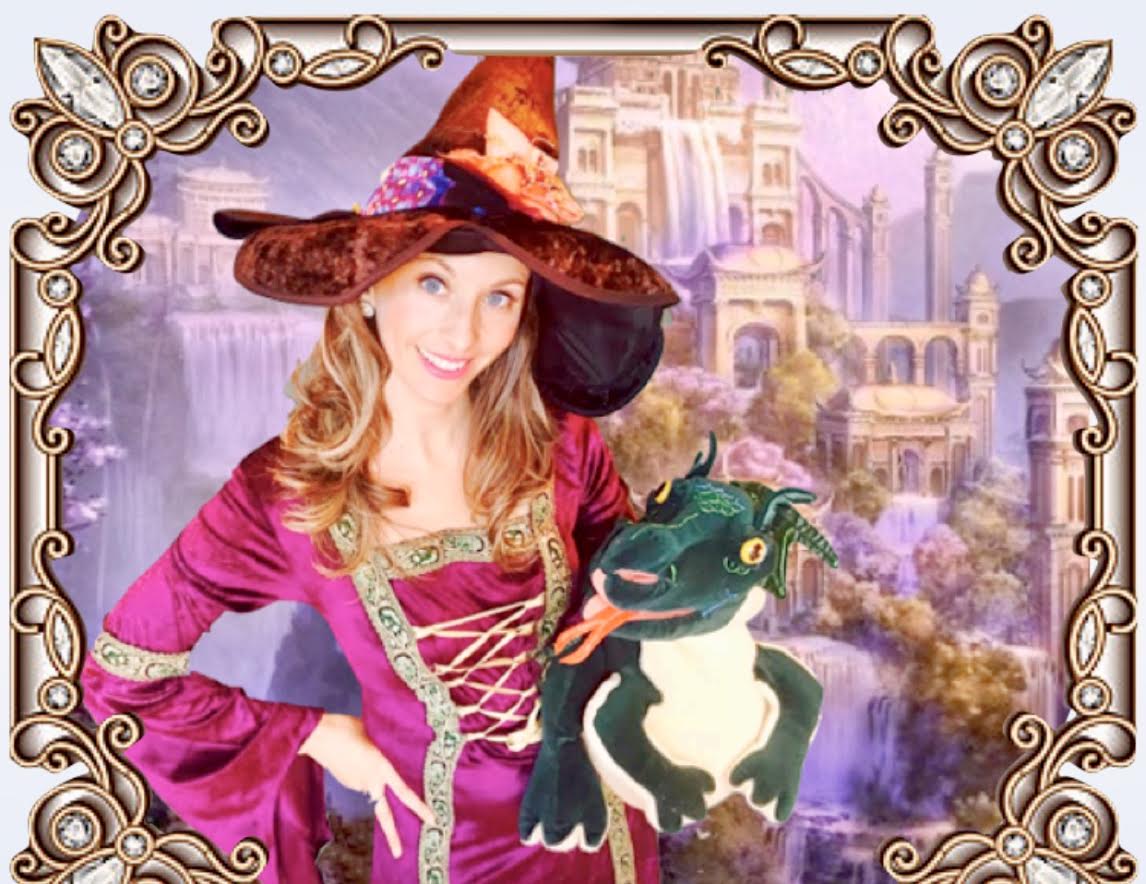 As any chacter, I can perform my puppet story which is about 15-25 minutes long. I adjust the length based on ages and the rest of our activity plan.
I love it for preschoolers, but I also perform it for up to 10 year olds. Since I take suggestions from kids as the story develops, it adjusts to their developmental stage and is quite funny and challenging for older kids. This is not a talk-at-the-kids boring story. I hate to say it, but if you've seen kids who are bored during a character magic or puppet story then something wasn't quite right. In my story, the kids drive the story's plot by giving input, making sounds like animal noises and clapping...almost the entire time.
The character, for example Snow White or a Clown or Ballerina Fairy or whomever I am, tells about having brought a wonderful gift but embarrassingly lost it on the way to the party! The kids help me find it by meeting different animal puppets, giving input and making animal sounds the entire time.
"Wait! We're at a river, it is so loud! Can you make this sound with me? Swoosh. Oh! Here is my friend the turtle! Can you pretend you're a turtle popping in and out of your shell?" The kids mimic the turtle puppet. Very active, very fun.

I love if you can set up a chair for me and one for the birthday child, so they can sit right next to me. That's great for nice keepsake photos and to make sure they feel special.

Text/Call Kris 1-510-495-5564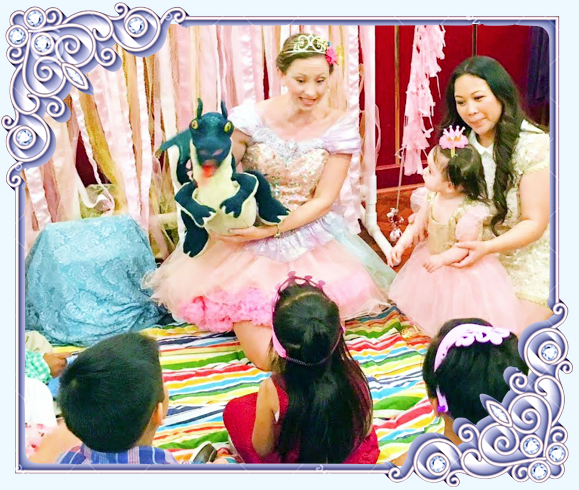 Master-Level Face Painting


All face painters are not the same.
Investing in a highly experienced painter makes
stunning photos that you will cherish for a lifetime!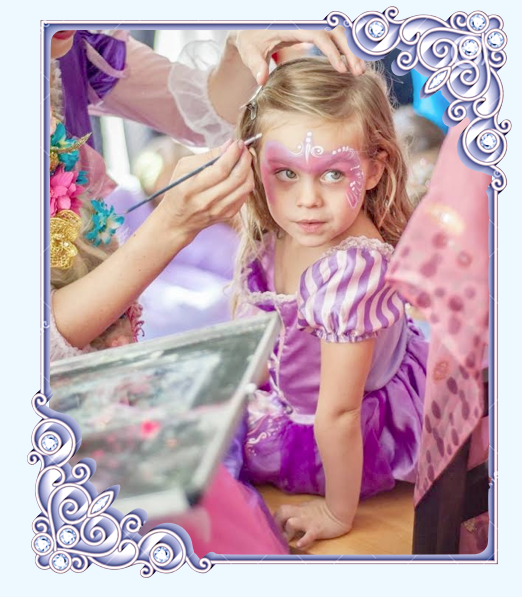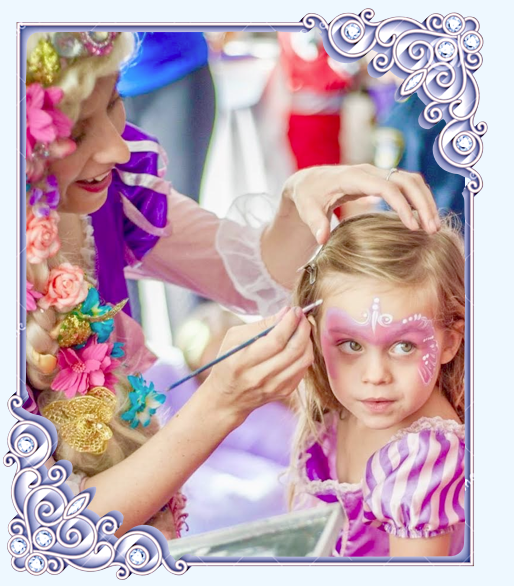 photography credit, Abby Rose Photography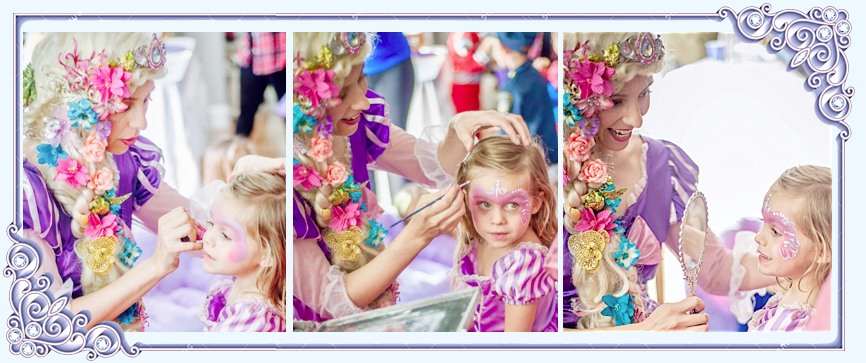 I'm honored that a lot of parents have told me I'm the fastest face painter they've ever seen. When I ran my big old company (I have since closed it) I personally taught more than 100 face painters. That means I can do anything kids ask for. Custom themes? Corporate company logos? No problem!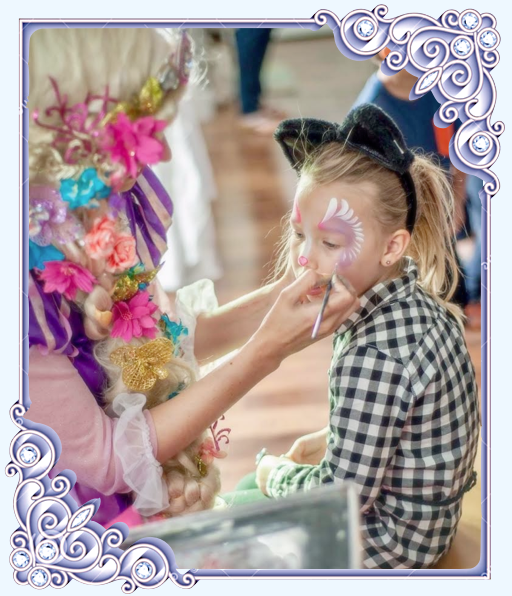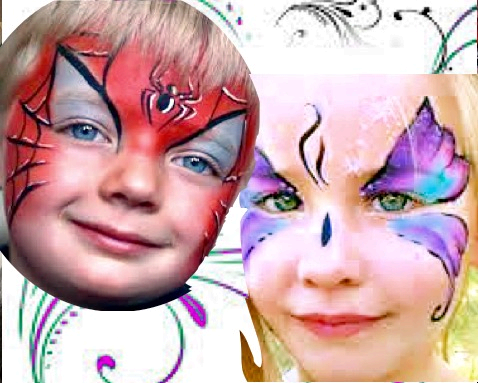 No matter who I'm playing I can offer *GLITTER* face paint designs like Spiderman, dragons, tigers, elegant sparkling princess crowns, butterflies....
That means if I'm playing a princess the boys always love the character too. Kids are kids. They care more about what I can do for them than how I'm dressed. I've never seen a boy not want to play with me once they see me do Magic, offer Face Paint designs they want and, or course, everyone loves balloon airplanes and swords! Parents ask all the time if the boys will be in to a princess, but at the parties, boys not liking the princess is never an issue in reality. I promise.
Every gender and age loves face painting...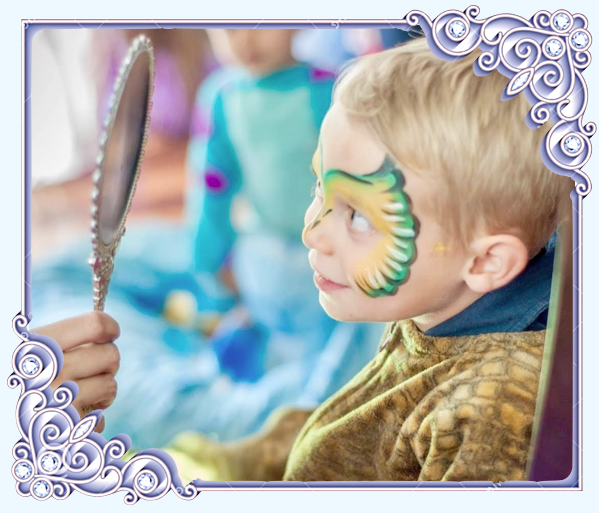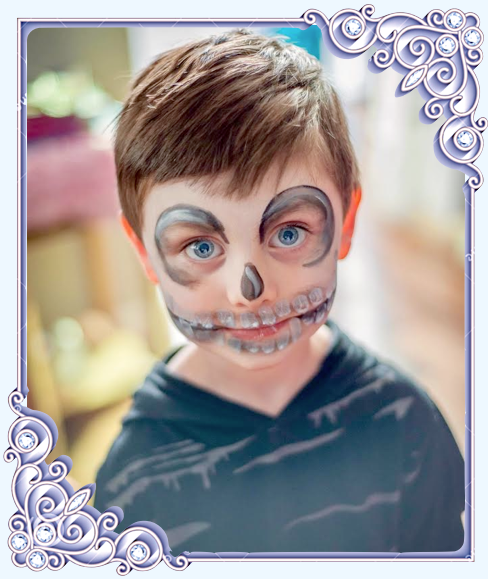 Dragon... Skeleton...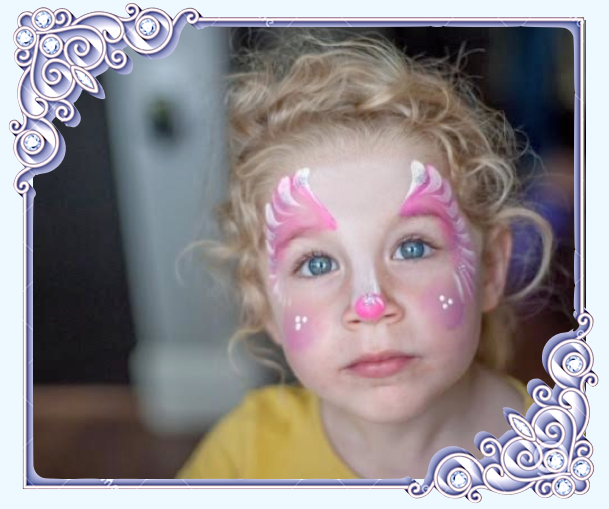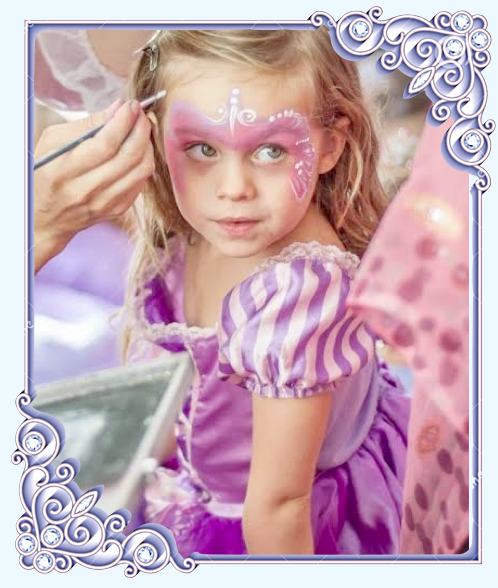 Kitty... Princess...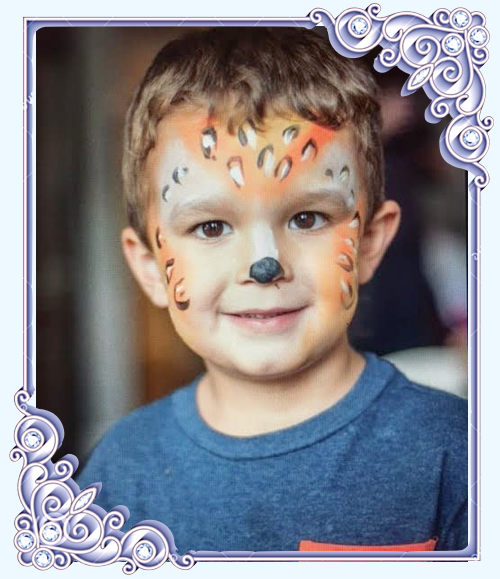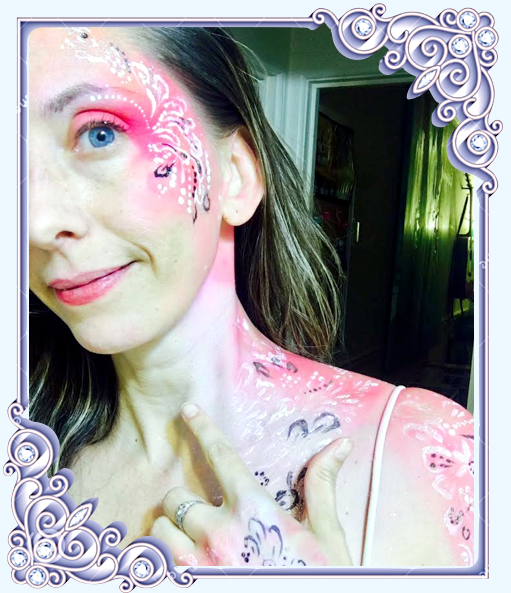 Cheetah ...Designs for all genders and ages, even adults!
And I'm FAAAAST! Less waiting!

Don't underestimate face painting. I secretly believe children perceive it as their private time to talk with the character they've been waiting to their whole lives to meet. We have our most candid precious conversations during face paint, "I love you Cinderella." Or confessions from a child with an ambivalent little face, "I have a new baby sister Elsa." You might overhear me reply, "Really!? I am so happy for you, I am a big sister too! Do you know Anna? You seem like you'll be a great big sister!"
Kind words from a beloved character go a long way. I feels strongly about this. Kids perceive face paint time as more than getting their face painted, that's when we get to talk. I also often sing while I'm painting.

Some young children prefer hand painting.
~ No problem! It is fun to be able to watch me paint. ~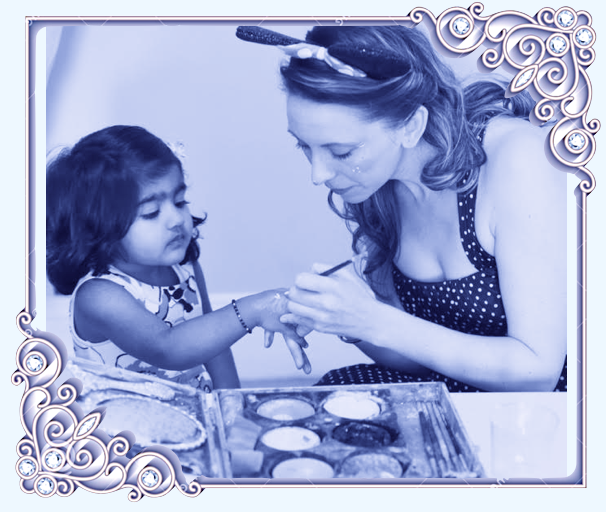 Text/Call Kris 1-510-495-5564

Speed Twisty Balloons
No matter who I'm playing I can always twist balloon shapes both boys and girls like. I make swords, airplanes, poodles and even tails the kids can wear to match if they've been face-painted as an animal like a tiger or kitty!
Balloons are great because every developmental stage loves them. The solo 12-year-old boy cousin wants a balloon sword to defend himself, the teenage sister asks for a balloon flower or a grandmother will frequently say, "We didn't have things like this when I was a kid." I respond by making her a balloon flower and posing for a pic together! Get a picture of your mom with Snow White and a balloon flower - or Grandpa in a zany balloon hat with the birthday boy. Priceless.
By the way, this is a side note to adults, but a really big deal to kids: The birthday child is first for face paint and balloons. I get it. It is important. Don't worry. Some birthday kids will speak up and some won't. It's their day, I make sure it feels like it.
Making the birthday kid feel amazing: I candidly think this is where some non-professional party entertainers fall short. It takes subtle attention and nuanced skill.
I make a point to hold the birthday girl's hand when we move around the party. I make a point to dance with her, teach her to courtsey, prompt you, the parent, to grab a photo when a moment is particularly precious. Things like this are easy to miss when you're playing busy hostess. It is great to have an experienced reminder. I make a point to be next to the birthday person for cake and to whisper to her to "make a wish" as we sing "Happy Birthday."
The "Happy Birthday" Song
and Cake Time!

Some families want me as the character to lead singing with the cake. If we don't cram in too many other activities or if you order longer time specifically for it, just let me know and I'll be happy to lead singing at the cake!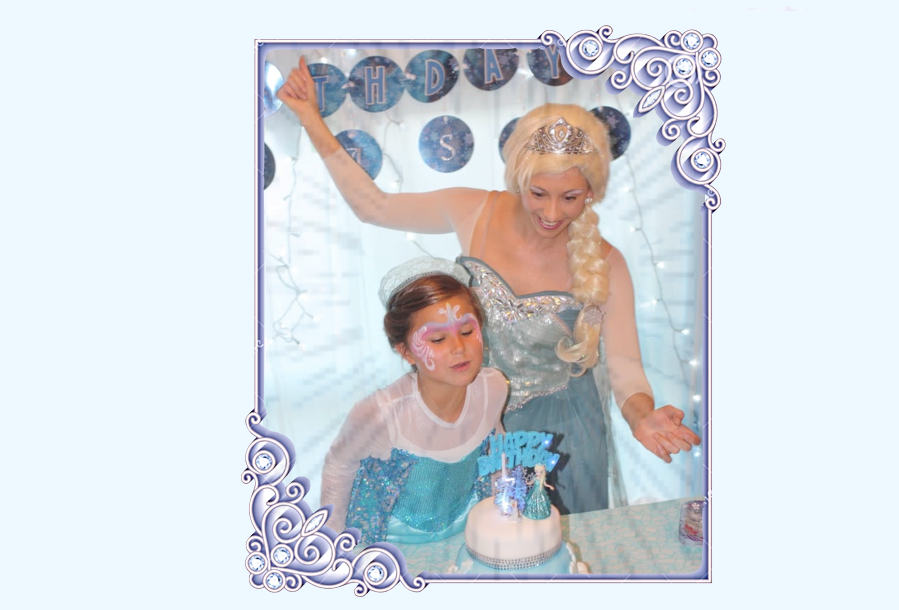 Sweet photos that you'll cherish!
During check out you can add me bringing little fairy dance skirts or little hula skirts to loan children for Fairy Dancing Lessons or Hula Lessons...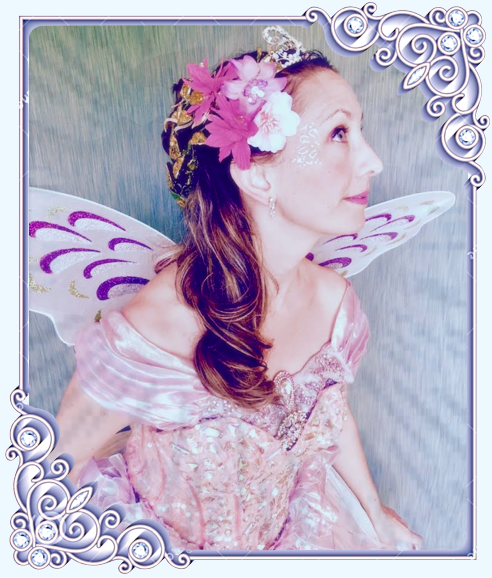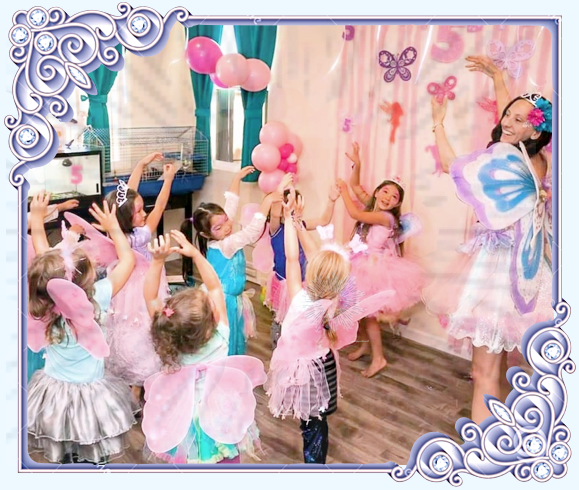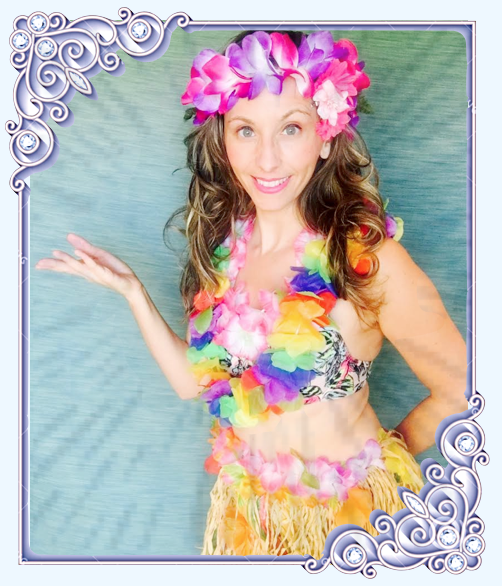 Text/Call Kris 1-510-495-5564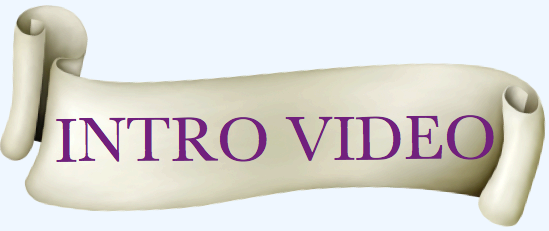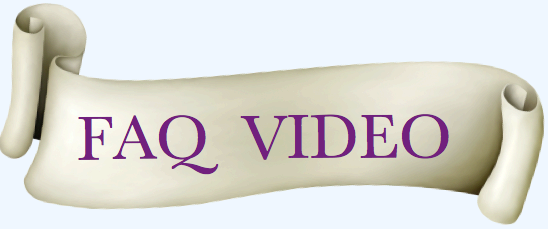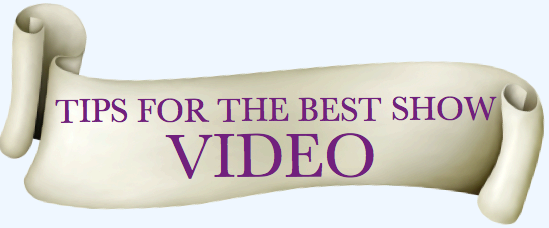 Copyright 2013, Magic Princess Parties, Inc(tm) 1-510-495-5564
Serving any city within 200 miles of San Francisco and most parts of Los Angeles!